Відкритий виховний захід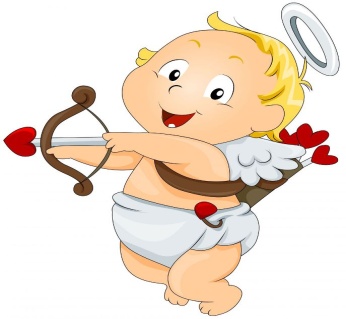 «St. Valentine's Day»
Згідно з новою програмою з іноземної мови для загально-навчальних закладів України основною метою навчання іноземної мови є формування комунікативної компетенції учнів. Соціокультурна компетенція є складовою комунікативної компетенції, якою учні повинні оволодіти у середній школі. Це означає, що випускник школи сьогодні повинен володіти сучасними ціннісними орієнтирами і досвідом творчої діяльності, бути готовим до міжособистісної та міжкультурної співпраці як у межах своєї країни, так і на міжнародному рівні. Щоб виховати школярів у дусі демократії, свободи, особистої гідності, потрібно з усією наполегливістю оновити процес виховання, спрямувати його на соціокультурний розвиток особистості учня.
Позакласна робота поглиблює соціокультурні знання учнів за рахунок охоплення великого кола проблем і питань, що виходять за межі шкільної програми та не розглядаються на уроці. Вони дають змогу залучити учнів до неформального вивчення іноземної мови, максимально враховуються їхні особистісні потреби, оскільки вони самі обирають гурток або беруть участь у тому чи іншому позакласному заході. Прикладом масової форми позакласної роботи на середньому етапі навчання в ЗНЗ може бути виховний захід «St.Valentine's Day». На цьому етапі масова форма позакласної роботи узагальнює результати індивідуальної та групової роботи школярів з іноземної мови. Масові позакласні заходи сприяють формуванню пізнавальних і загальнолінгвістичних інтересів, підвищенню рівня володіння іноземною мовою, розвиткові творчої активності учнів. У процесі спілкування школярі дістають додаткову інформацію про сфери застосування іноземної мови, з користю проводять свій вільний час.
Мета свята:
розширювати соціокультурні знання учнів, ознайомивши їх з історією виникнення та святкування Дня Святого Валентина;

збагачувати емоційну сферу учнів;

виховувати толерантність у стосунках із представниками різних культур.
Для подготовки та проведення вечора необхідно створити організаційну групу, завдання якої — подбати про художнє та музичне оформлення класу. За кілька днів до проведення заходу оголошуєтьея конкурс на кращу «валентинку». Група учнів виготовляють призи, які будуть вручатися переможцям конкурсу. Організаційна група також обирає та запрошує членів журі.
Художнє оформлення класу.
Посередині дошки — плакат червоного кольору у формі великого серця, на якому написана тема заходу; поруч на столі вчителя стоять підсвічники із запаленими свічками. Стіни класу прикрашені «валентинками», текстами пісень, віршами, різнокольоровими кульками, іграшками та малюнками із зображеннями Купідона, Амура.
Для музичного супроводу пропонуємо:
пісню «Love Me Tender» by El. Presley;
пісню «Му Heart Will Go On» from then film «Titanic»;
пісню «Only You» by El. Presley;
пісню «Let Me Call You a Sweetheart» by B. Slater, L. Fridman.
Leader 1: Dear Friends! You are welcome to our party, dedicated to St. Valentine's Day, which is always held on February 14th and brings us happiness and good luck. St. Valentine is one of the popular holidays in Europe and America. It is the day, when boys and girls, sweethearts and lovers, husbands and wives, friends and neighbours, and even the office staff, exchange greetings of affection, undying love or satirical comment. On that day people send Valentines, special cards with messages, to their wives and husbands, relatives and even neighbours. Traditionally, you must never write your name on it. Merry Valentines have remarkable poems, others are humorous. Almost all of them ask «Be my Valentine».
Leader 2: Love! Happiness! Beauty! There are not so many days in a year when we pronounce these pleasant words. Today you have an excellent chance to take part in party — games. Happy St. Valentine's Day!
Звучить пісня: «Му heart will go on» .
Учні виходять поперед класу та декламують вірші, присвячені Дню св. Валентина.
Je t'aime. Te amo, Я тебя люблю. Ich liebe dich. I love you.
The sounds are all as different
As the lands from which they came,
And though our words are all unique, Our hearts are still the same.
Love in any language,
Straight from the heart,
Pulls us all together, never apart;
And once we learn to speak it
All the world will hear.
Love in any language,
Fluently spoken here.
Pupil 3:
Love, What Is Love
LOVE — what is love? A great and aching heart;
Wrung hands; and silence; and a long despair.
Life — what is life? Upon a moorland bare
To see love coming and see love depart.
(by Robert Louis Stevenson)
Pupil 5: Weeks before the fourteenth of February, shop windows are decorated with red paper hearts, red streamers and boxes of chocolates. Heart-shaped cakes and sweets are baked and gifts such as perfume and jewellery are promoted by department stores. Red roses are ordered from florists, dinner reservations are made and presents are bought in preparation for Valentine's Day. Even cards and small gifts are made by young children at school.
Pupil 6: On Valentines' Day, many people wear something red, since it is considered to be the colour of love. Gifts, wrapped in shiny paper and red ribbons, are exchanged, women receive bouquets of flowers and people express their feelings to their loved ones. In the evening, many couples choose to dine at romantic restaurants while others enjoy spending time together at home, Valentine's Day is a time to let people know how much you love and appreciate them. It is a day that makes everyone feel romantic and happy.
Leader 1: (звертається до аудиторії) St. Valentine's Day has roots in several different legends. But we prefer the following one.
Три учня виконують сценку.
Scene:
Author: Three hundred years after the death of Jesus Christ, the Roman emperors still demanded that everyone believed in the Roman gods. Valentine, a Christian priest, had been thrown to prison for his teaching. Moreover, the emperor forbade all the men to get married because he was sure that marriage makes men weaker and he needed only strong men. But Valentine broke the law and was beheaded.
A Roman: Valentine, you are accused of spreading your false ideas. Besides, you secretly married couples, counter to the laws of the Roman emperor. Tomorrow, on the 14th of February, you will be executed. We'll fulfill your last wish.
Valentine: I'd like to write a farewell letter to the jailer's daughter.
«My sweetheart!
Tomorrow we 'll part forever. Thank you for your kind heart and tenderness. In this dark jail our hearts were touched by the fire of love and truth. May God bless you with wisdom and compassion.
Your Valentine».
Author: Years passed. Valentine became a saint. St. Valentine's now is a day for sweethearts. You can show your love to a person by sending presents, flowers or «Valentines», greeting cards named after the message that St. Valentine wrote from his Jail.
Грає пісня «Only you» by Elvis Presley. Всі учні залишають сцену.
Leader 2: So, dear students, you've just got to know the history of this day. Divide into two teams and choose captains. And now I need both captains from each team. You will take part in such competition: I will give you the sentences with one word missing, and different answers to them. You have to choose the correct one.
(Учням пропонується розділитися на дві команди для участі у змаганні, що присвячено Дню Св. Валентина).
The origin of St. Valentine's Day date back to Ancient...
Rome +

Greece

Africa
What was Valentine's profession:
Priest +

Doctor

Teacher
The most popular image on St Valentine's Day is:
A star shape

A heart shape +

A pumpkin
Leader 1: Let's continue our competition. You should tell us as many Valentine's traditions as you know. You will get a valentine for each presentation. The team which gets more cards will be the winner.
Pupil: Hundreds of years ago in England, many children dressed up as adults on Valentine's Day. They went singing from home to home. One verse they sang was:
Good morning to you, valentine;
Curl your locks as I do mine —
Two before and three behind.
Good morning to you, valentine.
Pupil: In some countries, a young woman may receive a gift of clothing from a young man. If she keeps the gift, it means she will marry him.
Pupil: In Wales wooden love spoons were carved and given as gifts on February 14th. Hearts, keys and keyholes were favourite decorations on the spoons. The decoration meant, «You unlock my, heart!» .
Pupil: Some people used to believe that if a woman saw a robin flying overhead on Valentine's Day; it meant she would marry a sailor. If she saw a sparrow, she would marry a poor man and be very happy. If she saw a goldfinch, she would marry a millionaire.
Pupil: In the middle Ages, young men and women drew names from a bowl to see who their valentines would be. They would wear these names on their sleeves for one week. To wear your heart on your sleeve now means that it is easy for other people to know how you are feeling.
Pupil: In Britain, people spend $22 million on Valentine's Day, with traditionally romantic people buying 7 million red roses! In the more exclusive parts of central London, a single red rose could cost a young lover up to $10! Your Valentine's Day flower or gift can really show 'how much' you care!
| | |
| --- | --- |
| 1. Adam | a. Juliet |
| 2. Napoleon | b. Ludmila |
| 3. Tarzan | c. Isolda |
| 4. Rhett Butler | d. Scarlet O'Hara |
| 5. Tristan | e. Jane |
| 6. Ruslan | f. Josephine |
| 7. Romeo | g. Cleopatra |
| 8. Caesar | h. Eve |
Answers: l.h; 2.f; 3.e; 4.d; 5.c; 6.b; 7.a; 8.g


Leader 2: And now we'll see how good you are at literature and art. You must match the famous couples.

Leader 1: When was the very first valentine written? (In 1415.)
| | | |
| --- | --- | --- |
| 33=D | 83=H | 7=A |
| 77=L | 79=N | 69=T |
| 19=I | 56=0 | 17=U |
| 51=S | 8=E | 26=R |
| 42=Y | 66=V | 2=P |

Use the code to read a secret message.

19 83 8 7 26 69 19 77 42 83 56 2 8 42 56 17 83 7 66 8 7 83 7 2 2 42 66 7 77 8 79 69 19 79 8 51 33 7 42

Answer: I heartily hope you have a Happy Valentine's Day.

Leader 2: Now let's imagine the way these couples express their love. I am sure

you know a lot of poems. So the next competition is reciting of poems. You may present your own poem or to choose one poem from the table.

Учні читають вірші про кохання:

Pupil: Wake up on this special day,

And read these words from me.

It's not a dream. My love is true.

Look in my heart and see.

Pupil: February the fourteenth day.

It's Valentine, they say,

I choose you from among the rest

The reason is I love you best.

Pupil: Sure as the grape grows on the vine,

So sure you are my Valentine.

The rose is red, the violet blue,

Lilies are fair and so are you.

Pupil: I am like a cabbage

Divided into two;

The leaves I give to others

But the heart I give to you.

Pupil: Let me call you sweetheart, I'm in love with you,

Let me hear you whisper that you love me too.

Keep the love light glowing in your eyes so true.

Let me call you sweetheart, I'm in love with you.

Pupil: I want to be near you all the time

And never say good-bye!

Please, my darling, say you're mine,

I love you until I die.

Pupil: Here's the key to my heart,

Valentine

Use it before

I change the lock.

Pupil: I'll be your sweetheart,

It you will be mine,

All of my life

I'll be your Valentine.

Pupil: My pen is black,

My ink is pale,

My love for you

Will never fail!

Pupil: The Rose is red

The violets are blue,

The honey is sweet,

And so are you.

Leader 2: Now we suggest you a jig-saw heart game. Take any part of the heart you like. Find your partner and reproduce the Valentine poem.

Suggested poems:
Happiness is never far behind /when thoughts of you come into mind.

What the world needs now /is more special people like you.

Sending a basket of Valentine wishes /filled with lots of love and kisses.

A friend like you /is dream come true.

I want to be near you all the time /and never say good-bye.

Don't forget: the best part of living /is in loving and giving.

Sending a wish with lots of heart /for a day that's happy from the start.
Leader 1: You know this holiday is celebrated throughout the world. In Australia
it has become customary to present your sweetheart a bunch of flowers for St. Valentine's Day. Many different flowers are associated with this day, given as taken of love. The type of flowers sent or decorating a card adds further meaning to your Valentine card. Try to guess which.
This is a rose/snowdrop/lily/forget-me-not/poppy/tulip.
What does it symbolize?
Keys: A rose — a symbol of love.
A snowdrop — a symbol of hope.
A lily — a symbol of purity.
A forget-me-not — a symbol of true love.
A poppy — a symbol of consolation.
A tulip — a symbol of powerful love being declared.
U

M

C

P

I

N

K

H

Q

P

V

W

V

J

U

Q

H

R

S

G

K

A

J

P

V

J

P

P

z

E

P

E

L

E

T

F

K

P

I

H

s

D

N

E

I

R

F

S

R

S

D

o

N

I

N

T

A

O

E

R

Y

N

R

V

M

T

E

E

Y

M

C

O

E

O

D

E

I

E

H

R

D

A

A

M

N

B

B

N

w

T

J

D

N

R

L

A

O

B

E

S

E

0

D

D

A

R

L

N

H

I

R

E

T

A

L

0

C

O

H

C

A

R

W

M

C

E

Y

F

V

W

J

E

N

S

A

Y

S

T

E

E

W

S

S

P

Keys: arrow, love, be mine, pink, candles, red, candy, sweets, chocolate, romance, cupid, roses, flowers, sweetheart, friendship, heart, honey, valentine, ribbons.
Leader 2: And now, please, have a look at these pieces of paper. You should find the Valentine's Day Words. The team that finds more words will be the winner.
Leader 1: Let's play a game. Take letter from each of the five-letter words below to leave five four-letter words. Then write each of the deleted letters into the relevant empty boxes on the right to form a new five letter word reading down the right-hand column. Can you tell us what this new word is?
Clue: A famous lover.
Answer: Romeo
Leader 1: There is still another tradition connected with this holiday celebration in the USA. It is believed here that a young girl is able to tell what type of a man she will marry by the first bird she sees on this day. Each bird has an association with a profession or type of character. Let's have a matching game. Match the birds to the professions. If you are right, you'll get your valentine.
Keys:
a goldfish — a rich man a dove — a good man
a sparrow — a farmer a redbreast — a sailor
a bluebird — a happy man a woodpecker — no husband
Leader 2: Put the letter in the right order and fill in the blanks.
TEARH
CNAYD
WESRFLO
LEOV
DACRS
DUPIC
Keys: heart, candy, flowers, love, cards, cupid.
Leader: And now we should select our Valentine couple. I roll the cards, on two of them write the name "Valentine", you take one of them (boys and girls take the cards separately). The boy and the girl to have the "Valentine" cards are crowned to be the Valentine couple.
Leader 2: To crown our fest we will listen to the song about love and sing it.
The song «Love me tender" by Elvis Presley is playing.
LOVE ME, TENDER
Love me, tender, love me sweet.
Never let me go.
You have made my life complete,
And I love you so.
Love me, tender, love me true
All my dreams fulfill,
For my darling, l love you too,
And I always will,
Love me, tender, love me long,
Take me to your heart.
For its tender I belong,
And we will never part
Love me, tender, love me, dear,
Tell me, you are mine.
I'll be yours for all the years,
Till the end of times.
All the students listen to the tape with the song. Then they sing it all together.
Leader 2: Our party is over. But remember — Love is one of the best feelings. It is unique and eternal as our life. It rules the world; it makes the world go round. It is beyond the age and time. So let's love and be loved by others. And our earth will become more beautiful and kinder.
Отже, одним із суттєвих факторів, який сприяє успішному соціокультурному вихованню є організація позакласної роботи. Адже тісніший зв'язок навчання і виховання допомагає розвитку естетичних смаків і світогляду учнів, стимулюванню дітей до активності, відповідальності, виразності, артистичності, а також підтримує мотивацію до оволодіння іноземною мовою в цілому.